Medicals Colleges in India:
A medical college basically teaches about medicines, research and patient care. They aim at preparing students in the art and science of medicine. The medical education in India is controlled and managed by Medical Council of India (MCI). As per standards of medical council of India all universities /colleges grants degree such as MBBS,MS,MD,BDS,MDS or any under graduate, post graduate or diploma etc. The majority of medical colleges in India in 50s and 60s were established recognized by central and state government. Later in 80s private institutes were set up in some state particularly in Karnataka. Medical education in India is of high standard as it uses integrated technology in educating. India is one from the top countries where many graduates gains medical degrees every year, they get opportunity to work not only in India but with different countries over the world especially USA & UK.
Must Read – Medical Colleges India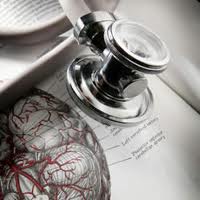 Medical Courses & Eligibility:
Medical colleges in India offer various types of degrees/diplomas, which are not only recognized in India but also in various countries. The following are the different branches of Medical courses where a candidate can opt for a particular one depending upon his/her interest.
A candidate should pass 10+2 examination with science subjects. However, admission into above courses is done through the entrance examination.
Career Opportunity & Remuneration
After completion of medical course one can get the opportunity in government and private hospitals, Nursing Homes, clinics, health department, medical college/institute as a teacher or researcher etc… at last as a profession he/she can become a self-employed.
The employers are government and private hospitals. Earning as a private practice depends upon the popularity, but who work with government hospitals are paid well. The pay differs those who work for private hospital. However as per experience they are appraised. Private sector offers higher pay.
"Following is the list of Medical colleges in India. All Medical colleges are divided states wise. To view Medical colleges in a particular state click on the link of that state. The number of Medical colleges in any particular state is mentioned in front of the link. If you come across any Medical colleges in India which are not found from our list below, please do let us by using add in list which is default in our website".
Subscribe to Get Daily Update
Get the Latest Update about Counselling Seat Matrix, College Cutoff, Vacant Seat Notice etc.